Chairman Golan Exclusive Interview for China Global TV Network (CGTN)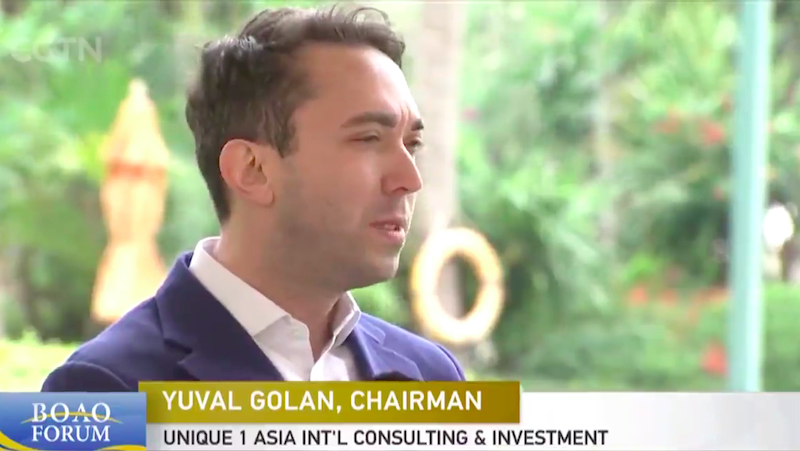 On Saturday, April 7th Yuval Golan, Chairman of Unique 1 Asia International was invited by China Global TV Network, the international arm of China Central Television (CCTV) to give a prime-time interview ahead of the upcoming Bo'ao Forum for Asia.


Hainan Province of China was founded 30 years ago, 10 years after the opening-up program of President Deng XiaoPing.

The Central Government of China will issue groundbreaking policies to further open up China and the province to the world. 

Mr. Golan has been working in Hainan since 2010 and based there since 2012, he was invited to express his opinions about the current gaps and necessary reforms in order to reach the 2020 Hainan Tourism Island goal and the further opening-up.

The interview was broadcasted on the TV networks in China and around the globe as well as on social media. 
Full Version: Click Here
Brief Version: Click Here